Non-Profit Animal conservation
TONG BAI ELEPHANT FOUNDATION
ELEPHANT CONSERVATION TOGETHER WITH PEOPLE – CREATING A SUSTAINING FUTURE FOR THE GREY GIANTS
Adopt your Elephant
About our project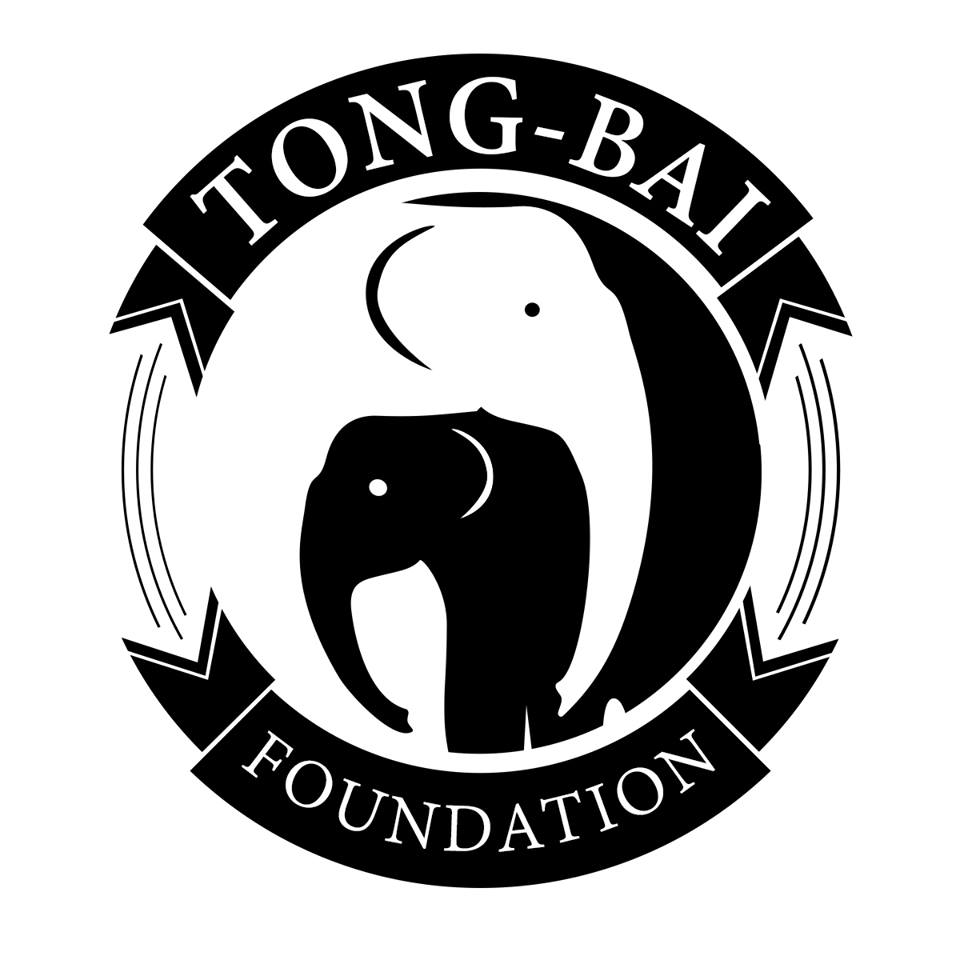 Getting Involved
SAVE AN ELEPHANT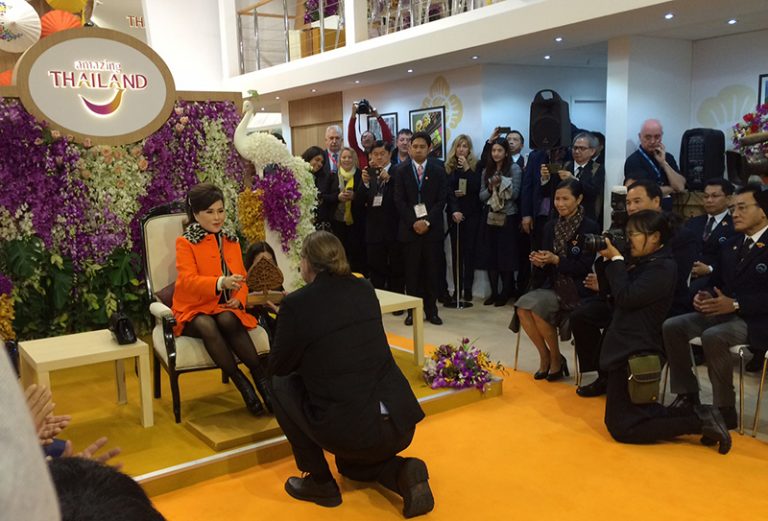 DIRECTOR OF BOARD BODO FÖRSTER
AWARDED BY HER ROYAL HIGHNESS
PRINCESS UBOL RATANA OF THAILAND
Adopting YOUR ELEPHANT
---
Elephants have inspired people for a long time:
To see their size and strength and to experience the peace and gentleness remains forever in your memory.
Whether it is to see a little elephant bull growing up or an old elephant to allow a relaxed and quiet early retirement. A life without stress, with individual human contact and extensive walks in the forest allows a sustainable survival of the species and a wonderful feeling for every godfather. The reasons are manifold – the fascination and love for elephants remains unique.
MakING a Donation
---
Elephant keeping is very cost intensive. Every elephants needs daily up to 250 kg of feed and one Mahut for his own caretaking.
The Tong Bai Foundation does not receive any state subsidies, but depends on donations and sponsorships to fund itself. To have another source of income, in 2013 in a cooperation with Green Trails Co. Ltd., Chiang Mai we have developed the possibility to visit us twice a week. Interested guests can book a day-tour in small groups with Green Trail. More than half of the tours price goes directly to our Tong Bai Foundation.
future for elephants
Our Mission
Elephant conservation has to start where these magnificent animals actually live. In Thailand there are about 3500 elephants in human hands. Taking care of some of them is our goal. The mission of TONG BAI FOUNDATION is to create a stable, animal friendly and sustaining way to lead elephants into the future.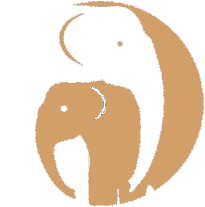 ONGOING PROJECTS
---
✓  Elephant Veterinary Station for all local pachyderms
---
✓  Project "Black Earth":
creating healthy soil with elephant dung
---
✓  Making elephant dung paper

SCHOOL VISITS
---
✓  All international and national schools welcome!
---
✓  Presenting students elephants in a sustaining and healthy environment
---
✓  Lots of information, fun and lasting memories

INCENTIVE PROGRAM FOR YOUR EMPLOYEES
---
✓  Encourage your co-workers with a special 2-day tour to our elephants
---
✓  Motivating by getting to know calm and gentle giants is so relaxing
---
✓  Spent your night right next to these magnificent animals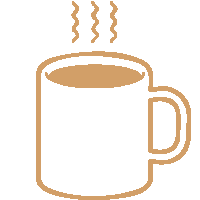 COFFEE WITH ELEPHANTS
---
✓  Enjoying your coffee with a view over wandering pachyderms 
---
✓  Local products, local elephants – getting calm as special as it gets
---
✓  explore the knowledge of elephant keepers on sight
Adopt ONE OF
OUR ELEPHANTS
VISIT US
GET TO KNOW OUR ELEPHANTS NEAR CHIANG MAI, THAILAND
1 DAY PROGRAM WITH OUR ELEPHANTS:
✓ Get to know our beloved elephant herd
✓ Walk through the mountains of Northern Thailand with the grey giants
✓ Take a long bath with the elephants in the nearby river
✓ Lots of information from elephant experts about Thai elephant culture
---
PRICE: 5000 THB / DAY
PLEASE REGARDS: THIS TOUR IS OPERATED WEDNESDAY AND SATURDAY!
We pick you up from your hotel in Chiang Mai at around 8.30 am.
You arrive at our foundation free roaming area. Here information about elephants in general and about the tradition of keeping elephants in Asia is presented. Get to know our animals – we introduce you to the characters and the story of each individual elephant in order to give you an idea of our beloved project.
Because it is of great concern to us to introduce the elephants slowly and with calm caution, they are presented up close very gently. You will now experience what it means to be so near to those magnificent giants.
After lunch you lead your elephant to the nearby river and enjoy a long bath with the animals. Doing so, your elephant keepers and your English and Thai speaking tour guides will always be around and support you in any way possible.
Around 4.30 pm you will be arriving at your pick up hotel.
Great to have this with you:
Shorts
Trekking sandals
Sunscreen
Hat or cap against the sun
Insect spray
Your Camera
And most important a good mood to meet the elephants
Included:
Transport from / to Chiang Mai
English speaking elephant expert
Drinking water
Lunch
Medical insurance