CARING FOR YOUR OWN ELEPHANT THE RIGHT WAY
ADOPT YOUR ELEPHANT
YOUR ADOPTION POSSIBILITIES
JOIN OUR COMMUNITY!
BE A MEMBER OF A GROUP OF ELEPHANT LOVERS
It is like magic if you are close to an elephant the first time. To touch, smell, feel this wonderful animal stays in your soul. It is even more memorable if you know the background of your own elephant and you also know he is being well taken care of.
Elephant conservation starts with people, starts with you! Adopt your elephant or contribute to our main goal: To ensure a great future for these magnificant grey giants.
Frequently Asked Questions
How CAN I HELP and what is the difference between ADOPTING and DONATING?
Elephant keeping is expensive. Especially in an environment where you want to guarantee a healthy long term perspective is indispensable.
By adopting an elephant you guarantee that this individual is being taken care of, looked for and in a secure place.
By donating for TONG BAI FOUNDATION you ensure constant healthy nutrition that regards the needs of every elephant. Furthermore the aim for constant medical treatment as well as aquiring natural surroundings for our pachyderms is always in our as well as in your heart.
How Much Does Adopting Cost?
You can adopt an elephant for any amount you wish for. By aknowledging the financial need of elephant keeping you are an essential part in ensuring the future of these magnificent animals.
YOU WANT TO DONATE FOR A SPECIFIC CAUSE?
As there several ongoing projects in progress you might want to support one specific cause. You can either contact us and give us a financial outlook for your ideas. Or you can fill out the donation form and specify your wants and reasons for this donation.
WHERE DOES MY MONEY GO TO?
The well-being of our elephants is the main goal of everyone supporting this project. An elephant in human hands creates costs. These costs have to managed. By adopting an elephant or donating for TONG BAI FOUNDATION costs can be canalized into doing something good.
Elephants have needs which have to be taken care of. Here are just a few examples of what it means to finance elephant keeping:
 natural orientated food variety requires land

woods where the elephant can eat themselves
elephant gras, corn gras, bamboo, banana trees, hay

elephants are being taken care of by their keepers – they have to support their families
medical treatment of elephants is a key element to ensuring a long life for them – a veterinary station on location assures the well-being every day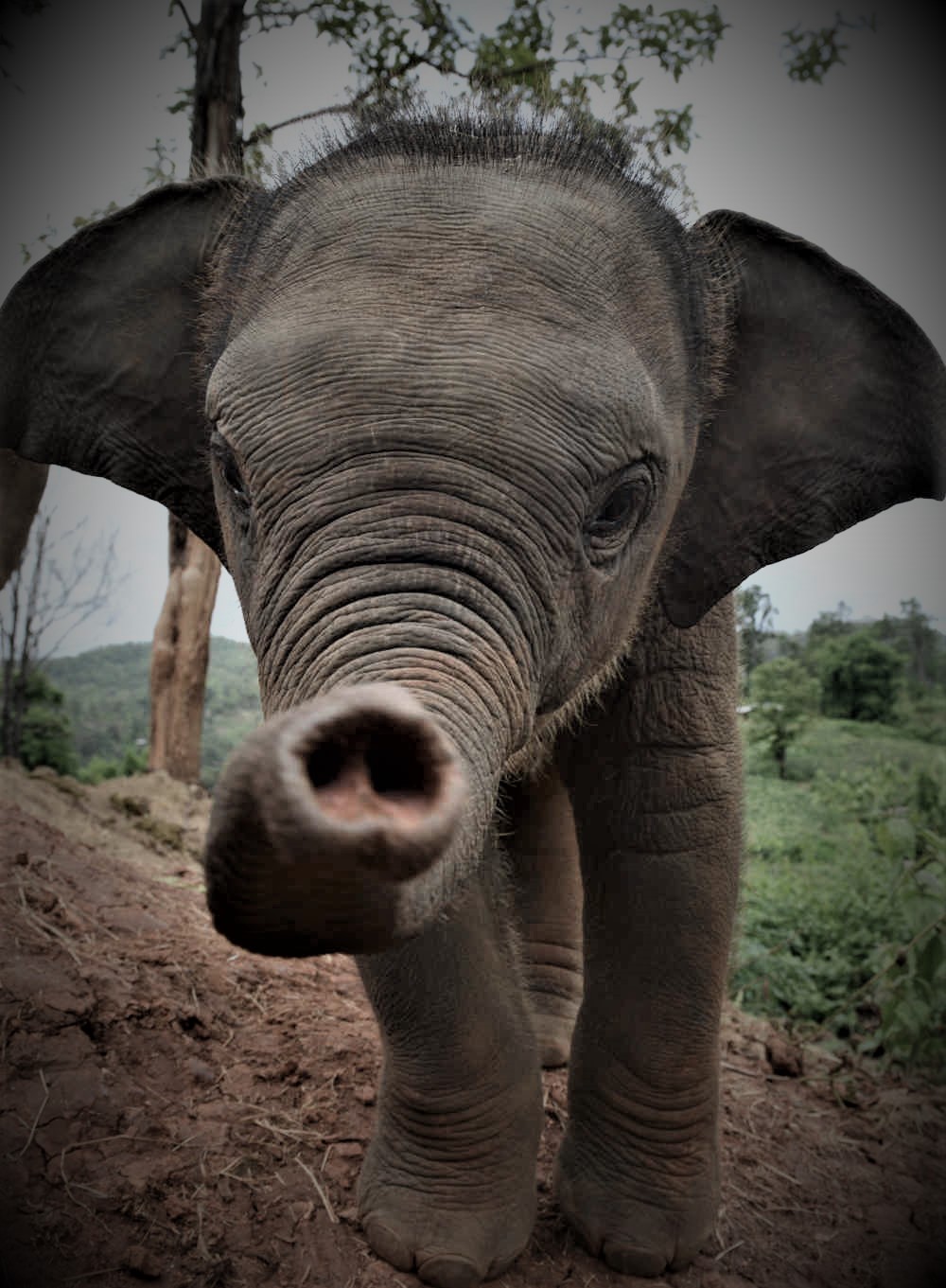 Save AN ELEPHANT
Why Adopt?
ENDANGERED ELEPHANTS
In times of globalization, climate change and dwindling natural resources, it is important to set a sign for nature! Get involved with the endangered species of Asian elephants and make your personal contribution to our elephant project in northern Thailand!
There are many reasons why you are personally interested in a sponsorship. Maybe it's the power, the beauty, the peace and the power of these animals that has mesmerized you?
different reasons - one goal
With your donation you make a direct contribution to the protection and the future of the Asian elephant.
The TONG BAI FOUNDATION can directly invest in protection and care of elephants through your sponsorship for our project.
BECOME PART OF THE TONG BAI FAMILY!
As godfather we inform you regularly about our elephants, splendid news are waiting for you. You will get insights into new projects as well as progress and achievements in already existing tasks (e.g., Vet Point, expansion camp, purchase of food). No matter where you are in the world – you move a little closer to the incredibly exciting and fascinating world of the grey giants!